Latest News
VISCOUNT OPEN at EASTER and March Update
Story added on 22nd March 2013
An early update this time with maybe more to follow. The reason being is that because Easter is so early this year we couldnt miss the opportunity to advertise (a bit earlier than usual) our latest news. Just in case you are scanning the web and deciding on your Easter itinery.
We are of course mainly referring to the progress on the Vickers Viscount. This major exhibit will be open at Easter for full public access for the first time at the museum. A guided tour of the aircraft will be laid on over the Easter holidays with the opportunity to wander around the Cabin and Galley areas of this classic 1950s airliner. Although access to the fully restored cockpit will not be offered due to the fragility of some of the contents good photographic access to the cockpit is assured. Our intention is to have this exhibit open only on special occasions so this will be the first opportunity to get up close and personal to the aircraft. Like most of the larger projects at any museum the restoration is never truly finished and we are still anticipating a further raft of work this summer. Fitting the Dart Engines and the Dowty Propellors went very smoothly on the day. A lot of this was down to correct preparation of all the mating and lifting surfaces and good planning by all the museum staff.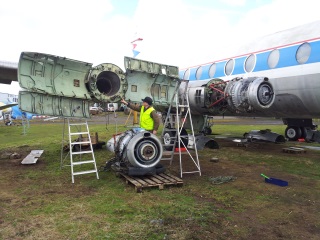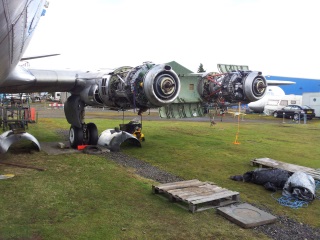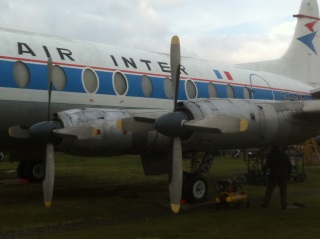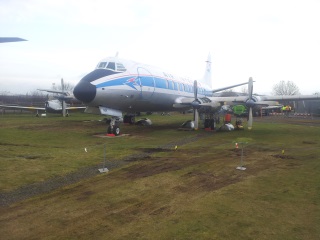 Another small addition was the collection of the Voodoo nose section from the Coventry AIrport Fire service. This section is very heavily battle damage repaired but is none the less a pretty rare cockpit. Further details will follow but at the moment it is NOT on display but safely tucked away in our storage area.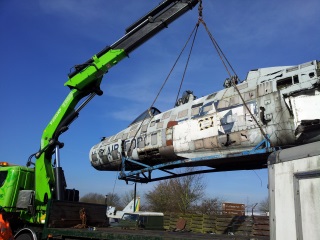 Fingers crossed for some good weather over the Easter holiday. Hopefully some additional photos of the Viscount Easter usage will follow shortly.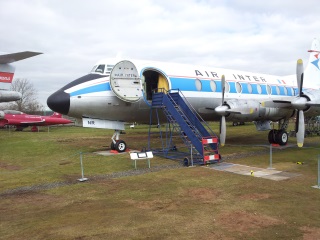 Two photos that show the Viscount is now open for business.