Latest News
Autumn Update
Story added on 13th October 2016
Another summer has passed and we have certainly made use of the "fairly" good consistent weather and have got through a fairly hefty paint schedule. Those aircraft that have received some fresh paint include the HS125, T33, Gannet, Whirlwind and the Victor nose section. Photos are attached.
I would like to say a word about the work that does not always hit the news sections as it is almost invisible to the average member and certainly to the public. The infrastructure of the museum is constantly being updated and renewed and the work that goes on behind the scenes by some low profile members certainly need to be appreciated. Take for instance all the cabinets ,doors, shelfs,chocks, posts, display boards that the museum uses just to mention a few items. None of these are bought in they are all manufactured in house by our very able woodworking team. They beaver on quietly, totally invisible to most of us, that is until we want something and then when we are put in our place and told to be patient we realise just what a workload they have. Ray, John and Cliff certainly need a mention as without them it is true to say we would be poorer and a lot less efficient. I know there are other groups that deserve a mention but one at a time.
Right back to the aircraft side of things. The HS 125 rudder section started to become detached and had to be jury rigged for a while until a permanent repair was carried out just prior to the repaint. This repaint was carried out and completed in a short space of time and is very slightly different to its previous livery. The inside has been cleaned and the aircraft is ready for public viewng once again.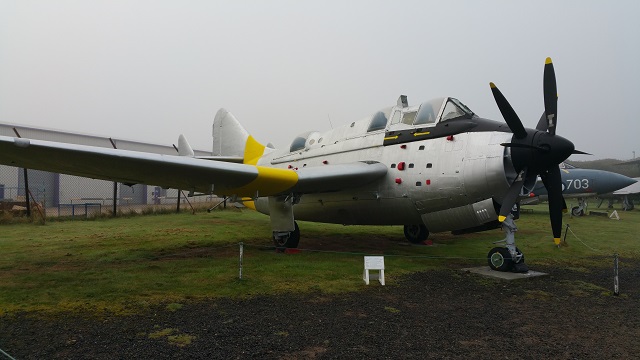 Work has started on rubbing down the F6 Hunter as the paintwork was showing the usual age degradation. it is doubtful if it will see more than an undercoat before the winter sets in but at least its started. Also just getting started is the Beagle repaint. undercoat lines are to be seen and good progress should be made as its one of the few aircraft under cover.
Our Tornado is coming together nicely with the putting on of the pylons (Quite a struggle if team members are to be believed) and the fitting of the Stbd intake at last. Also obtained but not yet fitted are several major cockpit components such as throttle wing sweep box and Navs TAB screen.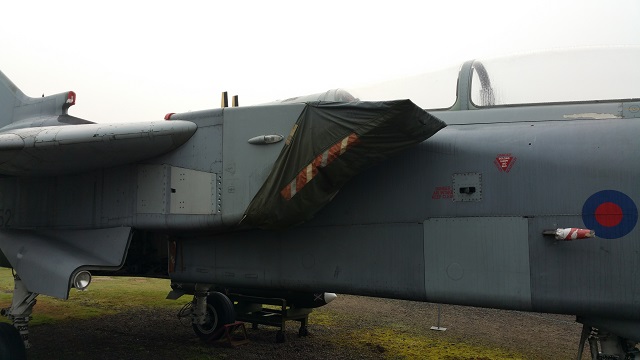 The Viscount is proving its worth during school visits (sometimes with over a hundred pupils at a time) as it can seat up to 50 if needed. Life jackets have been obtained to complete the realistic experience and a talk on the principals of flight is also given.. Having concrete laid to enable the entrance steps to wheel to and fro has made opening it up much easier.
The Victor cockpit section has been with us for nearly a year now and the plan is to open it up next spring after a good winter of guide training on the newly working systems. Special visits will be avaiable for individuals and groups arranged in advance at a date to be decided. Watch this space as they say. To give you a feel for whats in store, a simulated engine start system is installed with all the right noises and with the original start throttles and instruments working as they should. A fully lit and simulated bomb release system can be operated. The intercom is working and a very detailed in depth talk will be given which we anticipate lasting about 3/4 hour. Well worth the visit. The opportunity to sit in and photograph a working V bomber cockpit is becoming the preserve of the very privalaged few and this is as close as the general public will ever get to that experience. Because of the higher fitting out and maintainance costs a small charge is proposed for these pre-arranged visits. The amount will be announced along with the anticipated dates. The visits will also be combined with other rare cockpit openings so you can be assured of good value and personal attention. We still do not nor do we intend to charge for entry in to the Vulcan, Argosy and Electra cockpits. We know the headsets are of the transport command ilk but wearing a cloth helmet and oxygen mask has certain health and safety implications which are unacceptable in this day and age.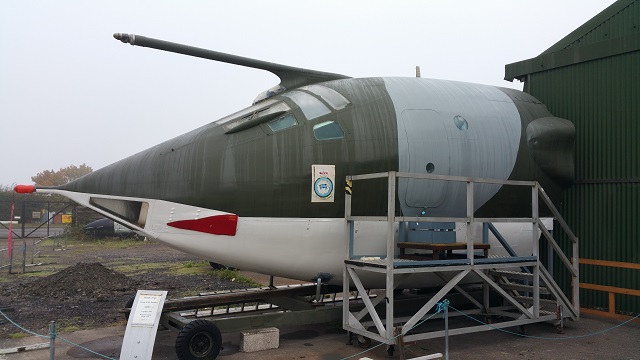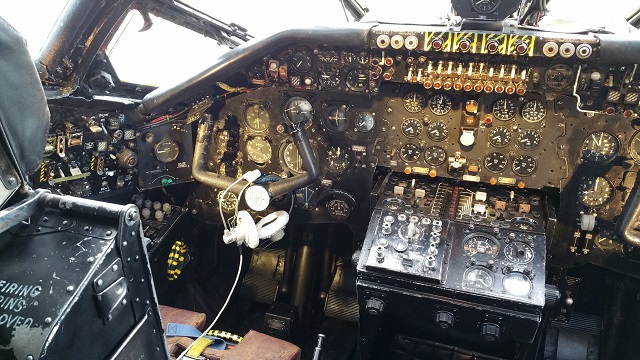 We are looking forward next year as its our 50th birthday. Lots planned but nothing firmed up yet. So try and keep it in mind when you are looking for a place to visit. Hopefully the majority of the local road "improvement" works will be completed by then giving good access from the M1,M6 and M40.