Latest News
Jan/Feb Update
Story added on 15th February 2015
Like most others in the museum fraternity (except the privilaged few) we have had to put up with whatever the weather throws at us and although it hasnt been extreme so far this year it certainly has dampened down the outside work. None the less the hardy few have braved the odd day outside to get some work done although it has been sporodic.
The Mystere is in its winter coat of white undercoat. We have found that leaving the paint to harden over winter is condusive to the final paint staying on for a little bit longer.Some years ago we did the same with the Boulton Paul and that is still proving its worth.
Next to have some final touches done during a spell of sunshine was the dear old Canberra PR3. Time ran out after the repaint this year to do some of the decals properly so it was finished off and made a little bit more photogenic. Also included is a pilots panel interior shot just to prove that once restored these old aircraft still look the part. The interior was completed if you can remember that far back around 2004/5.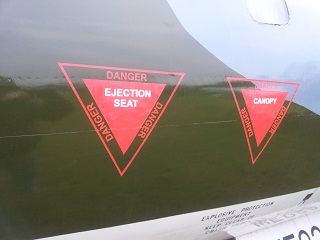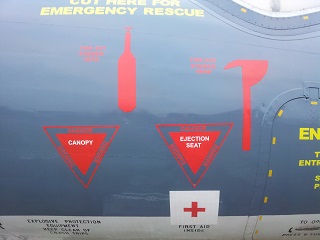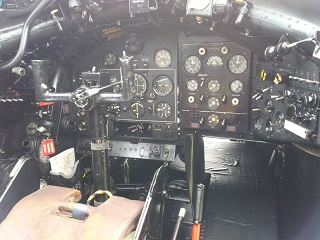 Although the Leopard came to us almost complete there were some instrument panel gaps that we presume were leased equipment and had to be returned when the flying ceased (this aircraft flew some 90 test sorties) so a museum member with excellent modelling and engineering skills set about reproducing them, to purchase them was way beyond our budget. A really first class job was done and even up close it would fool even the most fastidious observer. Some pictures are included, so see if you can tell which are copies. These are not just photo replacements they are full 3d. Also to aid ingress to get a better view of the interior of the aircraft an external electrical supply has been wired in to the airframe to allow the canopy to be opened using the original actuator. Always a great shame that this prototype didnt get produced for various reasons but it is good hands and we dont allow any entry to it so that it maintains that exclusive lush interior for ever.