Latest News
November/December Update
Story added on 7th December 2014
The December model show was very well attended. Uncertain weather might have put a few people off but as the day went on the weather improved. The pictures were taken before the museum was open to the public and shows the traders setting out their stalls. As you can see from the photo taken outside the hanger we appear to have our own mini cockpit fest going on. The Meteor and Harrier cockpits will of course be moved back inside at the end of the day.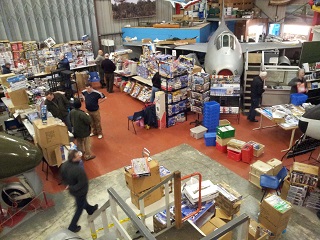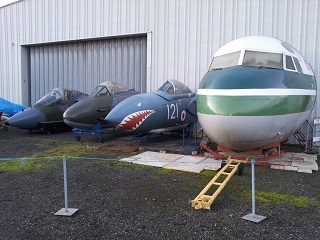 To close the chapter on the flare carrier fabrication a few pictures are included to show the finished result. This will be displayed alongside the Canberra in the summer.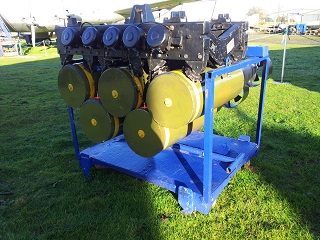 The close up of the nose fusing units which determine the armed state of the flare when released,all in fully working order Im told.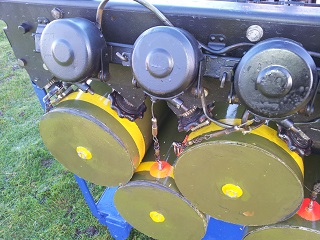 The Beagle interior is being renovated during the winter months. This involves stripping out the interior panels and replacing the fabric. The aim is to have the cockpit ready to open by the summer for public access. This will involve lowering the fuselage and fabricating a trolly for it to sit on. It all sounds easy but really does involve an awful lot of work. There are no immediate plans to attach the wings as yet,mainly due to the physical restraint on moving an assembled aircraft around.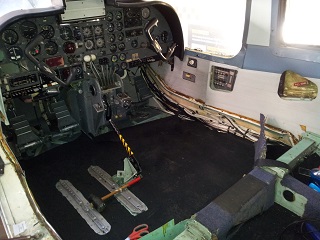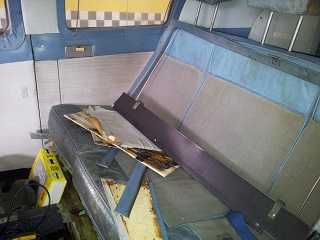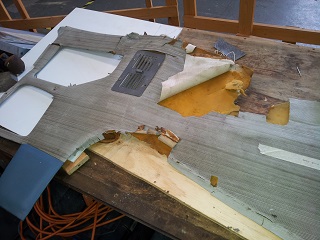 As this will be the last news update of 2014 the volunteers and staff at the museum would like to say Happy Xmas and hope to see you in the new year.