Latest News
Sept Oct Update
Story added on 5th November 2013
Firstly let me open with a plug for the Model Show. Held on the 1st December and under cover there will be an abundance of traders and like minded individuals in attendance so do try and make this important event. Treat yourself or others if you have to to that Xmas present you have always wanted.
Next to the Javelin. This important exhibit has now had its repaint completed. A minor proplem was an unforeseen reaction with the Fin flash white paint which had to be removed and redone but apart from that and an awful lot of muscle expended on moving the access equipment around the tail it all went according to plan.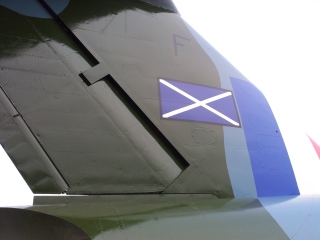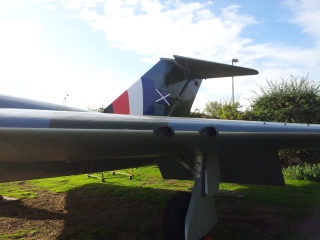 The Lockheed Electra cockpit has had its surround prepared to accomodate the new entrance steps. This will allow safe public access to the rear of this large spacious cockpit. Painted of course in Evergreen Livery the mod state of the cockpit is very similar to the Ice Pilots Electras,so it is still current in some respects. We do hope to have it up and running as an exhibit by christmas.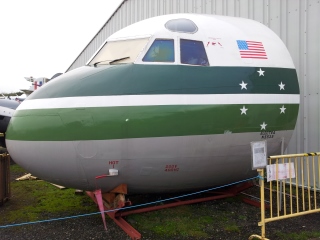 A full repaint has been carried out on the F104 Starfighter, courtesy of a group from Dulux paints. We are now busy re establishing the decals. Its looking good in its shiny new coat we all just wished the rain was a bit cleaner.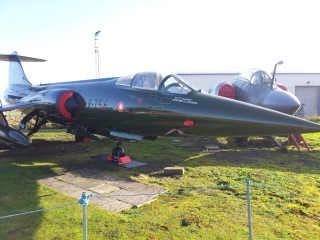 The Viscount has gained one of its missing engine panels on number 4 engine. Fabricated at the museums workshop it is in silver primer at the moment, but will be painted next spring when the stbd wing gets the treatment.