Latest News
August Update and Latest Arrival
Story added on 13th September 2013
The Art Exhibition finally wound up in early September and all concerned in the organisation and display side of the exhibition breathed a sigh of relief. The Exhibition itself was well attended and the lord Mayor who performed the opening ceromony stayed nearly all day at the museum. Visitors to the museum during the period it was opened were up on normal,but this is really to be expected when you have an exhibition of this class and reputation happening on the site. The Robin Hanger was returned to normal. The Scout,Beagle etc soon resumed there under cover homes.
The Viscount became the proud recipient of its last prop at the end of August. On loan from the Brooklands Museum it is the correct type for the 700 series. Slight corrosion was soon addressed and the fitment went quite easily as everything was prepared in advance. Although the feathering unit has been removed the blades are well and truly stuck in the feathered position. It would take a complete strip down of the prop and hub to sort out this problem,facilities which we dont have of course. So for the time being at least it will remain feathered. That doesnt detract from the overall appearance that this last piece of the viscount jigsaw brings to this exhibit.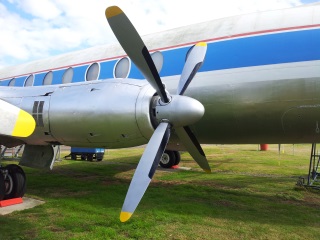 Patience and perseverance was rewarded in early September with the arrival of our latest exhibit. The Tornado will bring our inventory of aircraft right up to date. The aircraft we have aquired is serial number ZA452. Now go and google that to have a look at its service history and photos of it in service. Bags of provinence attached to this airframe having service in the Gulf etc. Too much for a brief newsletter to record. Although it is outside it is not in a condition to display as we still await parts for completion. But its here that the main thing. Just a few pictures of its last airbourne move to whet your appetite. One small query that a knowledgable ex service type might help us out on is the Zap. This was found in the port wing box section and obviously relates to it being somewhere at a certain time. I doubt that this was the only aircraft zapped at the time. So if you can shed any light on it please contact the museum.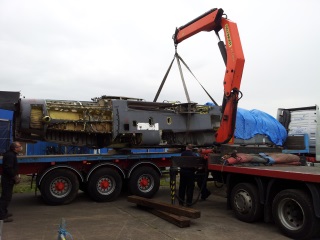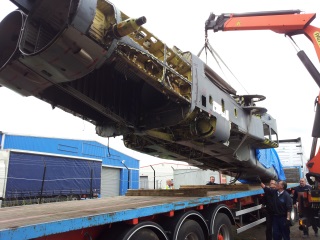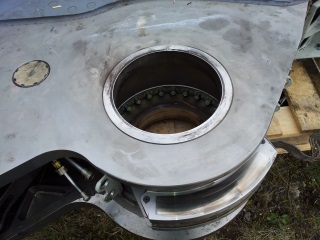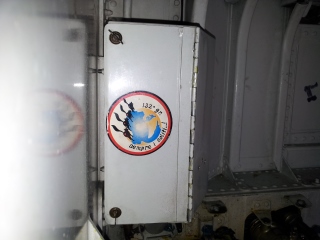 Thats it for August until I can think of any important addition Ive omitted. If you are lucky during your visit you might catch the Tornado being assembled. We havnt a schedule so its a bit pot luck. But with the Mig very prominantly displayed outside the main hanger at present its a golden opportunity for you to really get up close and personel with it.